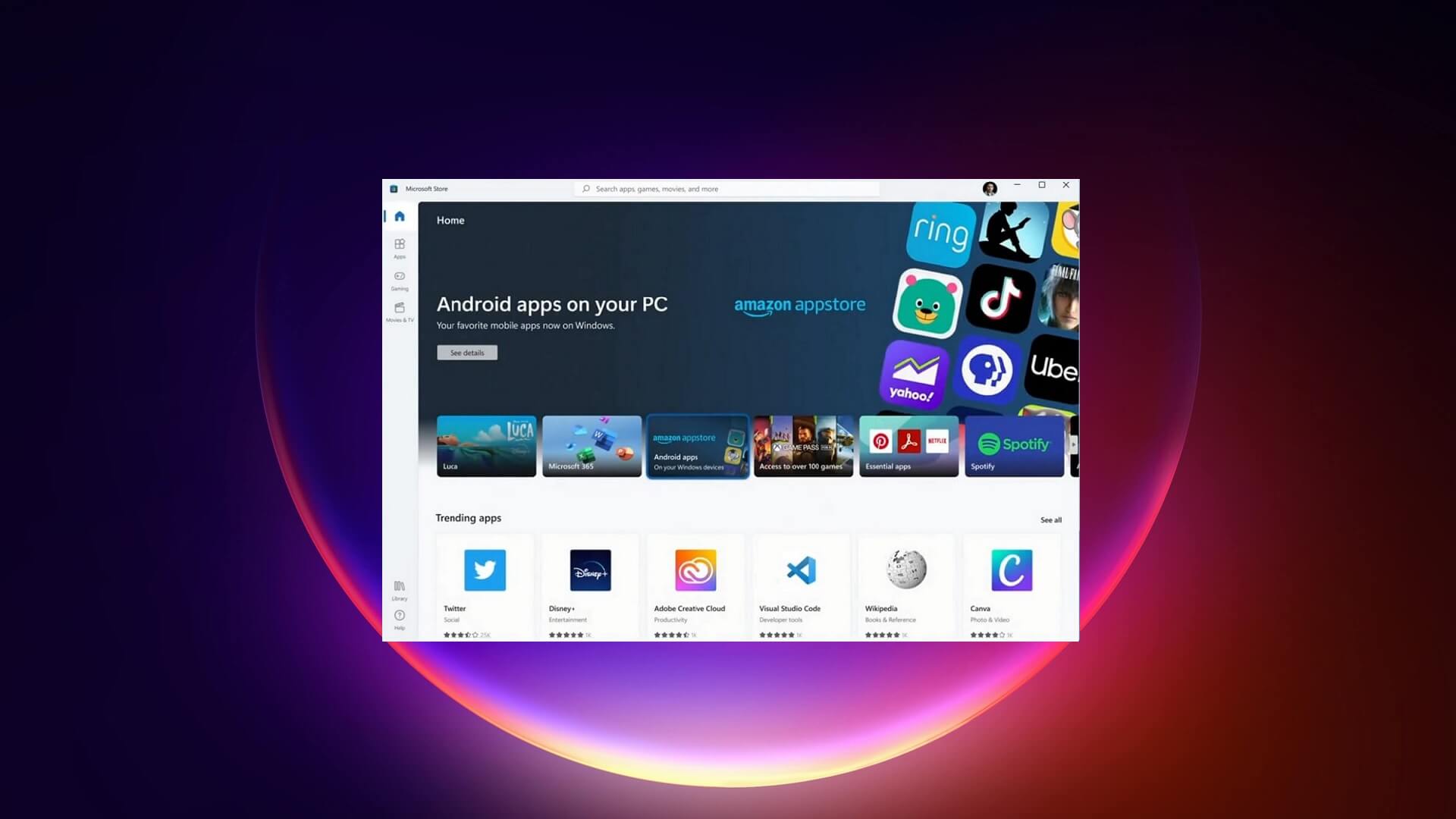 Microsoft brings Windows 11's Android Store to more markets with new features
Microsoft released the highly anticipated Windows 11 feature update with a public preview of Android apps on the desktop in February 2022. The easiest way to run Android apps on Windows 11 is through the Amazon App Store, but the App Store is not available for everyone. running the operating system.
Amazon App Store, which is offered through the Microsoft Store, is currently exclusive to users in the United States. In other words, if you want to run Android apps on Windows 11, you will have to manually download Android APKs from a third-party site and sideload the apps using the terminal.
At that time, Microsoft promised that it was working to bring this feature to more users around the world. During Build 2022, Microsoft finally confirmed that the feature was still on track to launch outside of the US. Additionally, Android on Windows 11 will be updated to Android 12.1 with support for new features.
Microsoft plans to launch the App Store in five more countries, including the UK, France, Italy, Germany and Japan. An ETA indicating when this is supposed to happen is not available, nor do we know when the integration will expand to other markets.
Keep in mind that Android apps can be installed smoothly using the terminal and the overall experience is apparently better than the Amazon App Store. In fact, Amazon Store currently only offers 1,000 apps and games.
New features coming to Android
Microsoft is also working on a big Windows Subsystem update for Android. This update is already rolling out to Dev or Beta channel users.
First, WSA is now running Android 12.1, otherwise known as Android 12L. This should allow WSA to use new Android features. Additionally, Microsoft has enabled advanced networking features, which allow Android apps to connect to other devices on the same network as your desktop.
The other devices can be your smart camera or a speaker.
Similarly, Microsoft promises better integration between Android and Windows 11 in the next version. For example, you can see which Android apps are using your microphone, your location, and more. As you may have noticed, Windows 11 lets you monitor mic or location usage for native apps through the taskbar. The same feature is coming to Android apps.