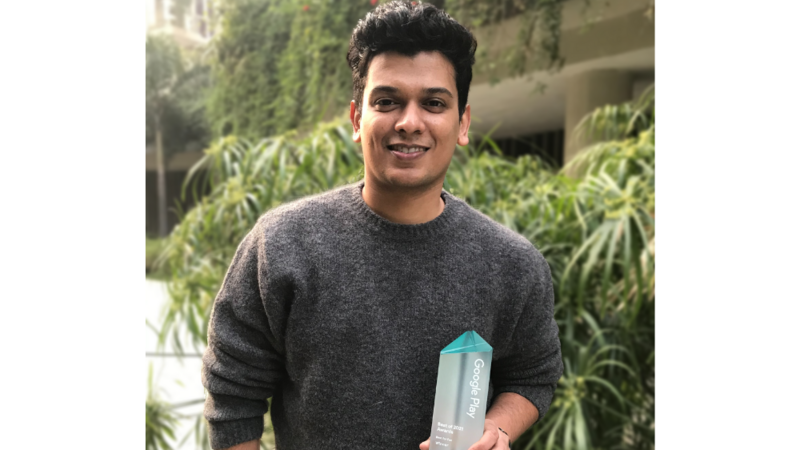 Make learning to dance affordable and accessible
Hotstep is an online platform for all dancers, fitness enthusiasts and people who just want to have fun, offering top-notch dance tutorials and live sessions from various artists. The app aims to create what it calls the "largest dance community" by connecting renowned choreographers with dance enthusiasts. The founder and CEO of the application is Vinay Khandelwal, an actor-dancer-entrepreneur who has been in the entertainment business for over 15 years. He has starred in films, dance reality shows, music videos and more. During the pandemic, he founded Hotstep, aiming to make learning dance affordable and accessible to people.
How did it feel to be on Google Play's Best of 2021 list in India?
It was a great feeling. Google Play has played the biggest role in our journey so far. It made it easy for us to reach users in 1,000 cities and 25 countries, provided a seamless experience for our users, and also helped us with great insights. We have always believed in our vision, and now this award has lifted our spirits. We are happy to be recognized and rewarded by Google Play.
What do you think is the USP of your app that helped you get here?
There is a great passion for dance in India. Our dance reality shows, wedding performances and more prove it. People love to dance, but finding a studio is a stressful process. So we've harnessed the power of digital to ensure everyone has access to high-quality dance lessons from the best in the industry. From a product perspective, our variety of services such as on-demand tutorials, live interactive classes, and exciting events keep our users hooked. Our personalized video player with mirror view, section breakdown and speed control aims to make learning dance easier.
How has the pandemic changed things for you, what has been the biggest learning in 2021?
We launched during the pandemic. While everyone was at home, Hotstep helped users take care of their mental and physical health. There was a shift to online learning due to the pandemic, which helped people realize that you could learn to dance at home. It's only been eight months since we launched and we've had a positive impact on many lives. We got families dancing together and connected dancers around the world. Hotstep now has users all over the world. In our first three quarters, we saw 200% QoQ user growth, and it was all organic, without any investment or marketing funding.
What plans do you have for the app for next year?
Our goal is to make learning to dance affordable and accessible. Our goal is to make Hotstep the largest dance marketplace where all dance teachers can connect with dance enthusiasts around the world. In 2022, our biggest goal will be to have Hotstep classes as part of the school curriculum. We want to target the roots and help school children get proper education and exposure to dance.
Do you have a message for your app users?
As the popular saying goes: Dance first, think later. This is the natural order and this is what we want to tell our users. It's great to improve your skills, but don't forget to have fun.
FacebookTwitterLinkedIn
---