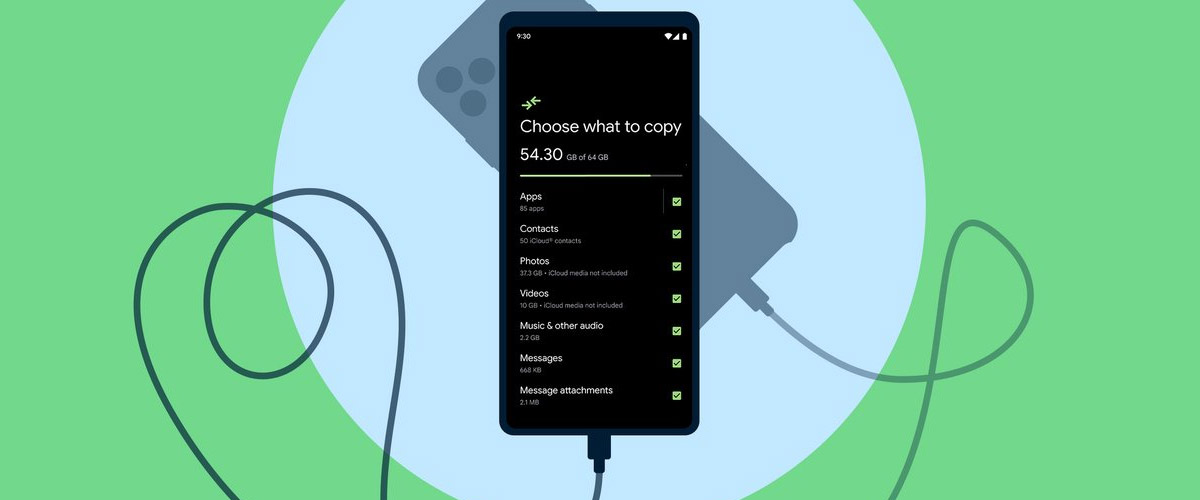 Google's "Switch to Android" app now supports all phones with Android 12 operating system
Google makes it easier for new Android users to transfer their data from an old iPhone.
To date, the tech giant Switch to Android The app on iOS will work with all Android 12 devices. Previously, the app was only compatible with Pixel phones.
Data transfer is easy. All people have to do is connect their new Android to the old Apple phone via the use of a Lightning to USB-C cable or wirelessly via WiFi. Once the two phones are connected, users will need to select the data they wish to move.
According to the Google blog, users have the ability to transfer photos, videos, contacts, music, messages, and calendar events. The app even supports forwarding WhatsApp messages. During the process, users will be prompted to launch WhatsApp to transfer a complete history of messages, photos and voicemails.
The Switch to Android app is free. In case you find yourself switching from an iPhone to an Android phone, Apple has its own Move to iOS app which has been available to help Android users switch to iOS since 2015.
Don't judge a book by its cover, because behind all that makeup is a geek like you. To put it simply, superheroes, Star Wars, Harry Potter and all things gore and scary make this girly babe swoon.
---
Drop a Facebook comment below!
---