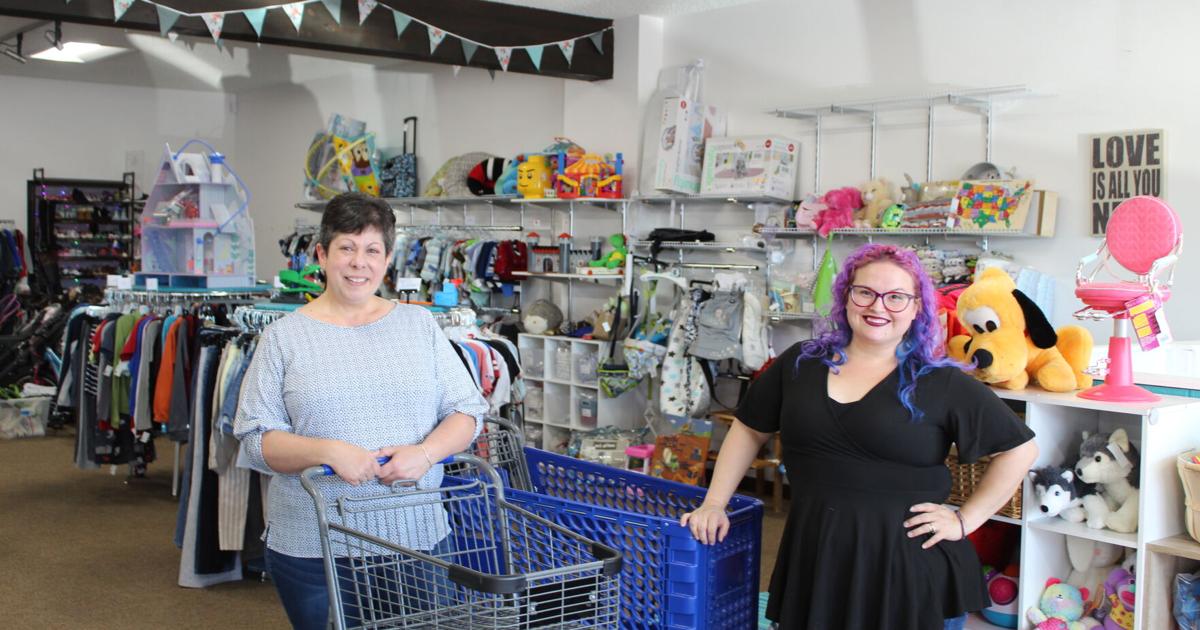 Consignment store opens on West Yakima Avenue | Company
A family consignment store offering baby, children's and adult clothing, toys and an artisan shop recently opened on Yakima Avenue, just west of downtown.
Owner Bridgette Huard opened One More Time Around at 419 W. Yakima Ave. on July 16 and said she was pleased with the reception the store had received so far.
"We are very, very happy with the number of consignees we have," Huard said Wednesday. "And we wanted to make it a very special place, a super welcoming and inviting place.
"We wanted to make it a store where when people walk in, they say 'wow!' And they do," she added.
Huard said much of the credit goes to her good friend and store manager, Katie Purves, who helped set up many of the store's displays and who, along with her husband, helped design and build the counter.
"Friendship opened this store," Huard said.
Family-friendly features include a large play area for kids while parents shop; room to push shopping carts around the store; a changing room to try on clothes; and even a private nursing area for nursing mothers.
Although most clothes are suitable for babies through school-aged children, there are also junior girls' clothes, women's clothes up to size 4X, and boys' clothes up to small and medium sizes. for men.
The Artisan's Corner offers home decor, toys and gift items that are all handmade by artisans in the Yakima Valley, Huard said.
Purves said the company has also started a community compassion project. Entirely funded by donations, it provides clothing, toys and supplies such as diapers and formula to families in need.
"It's to help people buy clothes for their kids when they can't afford it," Purves said, noting that she's encouraged by the amount of clothes, diapers and formula that has already been given.
One More Time Around is open 9 a.m. to 5 p.m. Monday through Saturday and 11 a.m. to 5 p.m. Sunday. For more information, visit their Facebook page or call 509-571-4413.
The Current highlights economic news from Yakima County. Send your information to business reporter Joel Donofrio at [email protected] or call 509-759-7851.