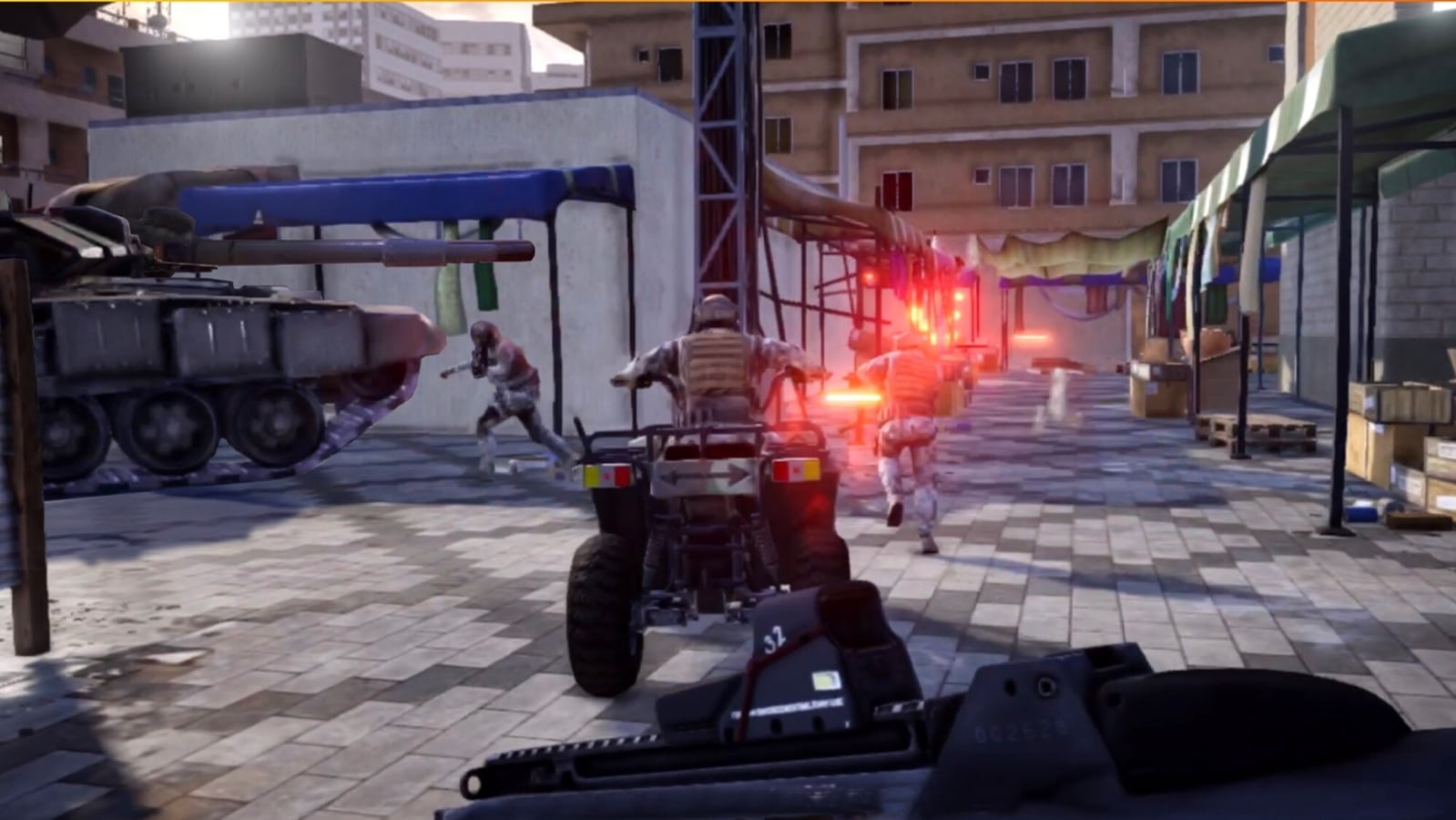 Battlefield Mobile on Google Play Store! Join NOW, here's how
Battlefield Mobile is now available on Google Play Store for alpha testing before beta release. Here's how to register.
Battlefield Mobile is now LIVE on Google Play Store! But wait, it is now still available for everyone to download. After almost a year since Electronic Arts announced the introduction of the Battlefield experience on mobile platforms, the game is now ready for gamers to try on Android. However, it is still in the early stages of testing and has not yet reached its beta phase. The current roster is available for closed alpha testing of the game.
Battlefield is now listed on Google Play under the "Coming Soon" category. The game is available for anyone to pre-register, but only a lucky few will be able to test it so early in its development phase. If all goes well, we could see Battlefield Mobile become another great alternative to games like Call of Duty: Mobile, Garena Free Fire Max, BGMI, and PUBG New State.
Battlefield Mobile Features REVEALED!
"Android gamers! We are preparing our next #BFMobile Closed Alpha Test later this month. This regional test for India will help optimize the base game experience for larger testing and launch. Space is limited. Pre-register for the opportunity to take part in the test", said Industrial Toys developer.
EA lists Battlefield Mobile as an FPS shooter similar to the PC and console versions. "The Battlefield franchise has come to mobile with all your favorite FPS combat, superior team play, and genre-defining destruction – now more exciting than ever," EA says on Google Play.
The game will allow you to team up with your crew and attack enemies across multiple maps as well as different game modes. Players will be able to create their custom weapon loadouts and gadgets. The game will also include vehicles from the PC version, such as ATVs and tanks. Players can also experience large-scale environmental destruction, similar to Battlefield 2042.
"Get past a collapsing tower on your ATV, parachute from a building while firing a rocket launcher, or bury your enemies under the rubble of a building you destroyed with your tank," EA explains.
The game also features Call of Duty: Mobile-style operator modes. You can choose your class from these – Assault, Support, Medic or Recon. Additionally, a few modes are available to players from the start.
TACTICAL mode will let you go on foot for tactical agility, while DESTROY will let you commandeer an ATV for explosive speed. STEALTH mode will allow you to kill with melee weapons while WAR TANKS will let you wage a campaign of shock and awe in an armored tank. Finally, there's a SANDBOX mode that lets you fight by your own rules on land, sea, and in the air.
Battlefield Mobile: How to Pre-Register for Alpha Testing
It's simple. Open Google Play Store on your Android device and search for "Battlefield Mobile". Once located, open and click on "Pre-registration". If you're lucky, you'll be able to download it once alpha testing begins. You can turn on auto-download to let the game install as soon as it goes live (you'll need a Wi-Fi connection).
Note: Electronic Arts says it may withdraw online services after 30 days. So this is a limited test for the game. EA is yet to reveal any official timeline for the same.
System Requirements For Battlefield Mobile
EA has released minimum system requirements for Battlefield Mobile on Android devices.
– Android 7.0 or above
– At least 3 GB of RAM
– At least one Exynos 8 Octa (8890) / Snapdragon 660 chip
– Support for OpenGL ES 3.1 or higher