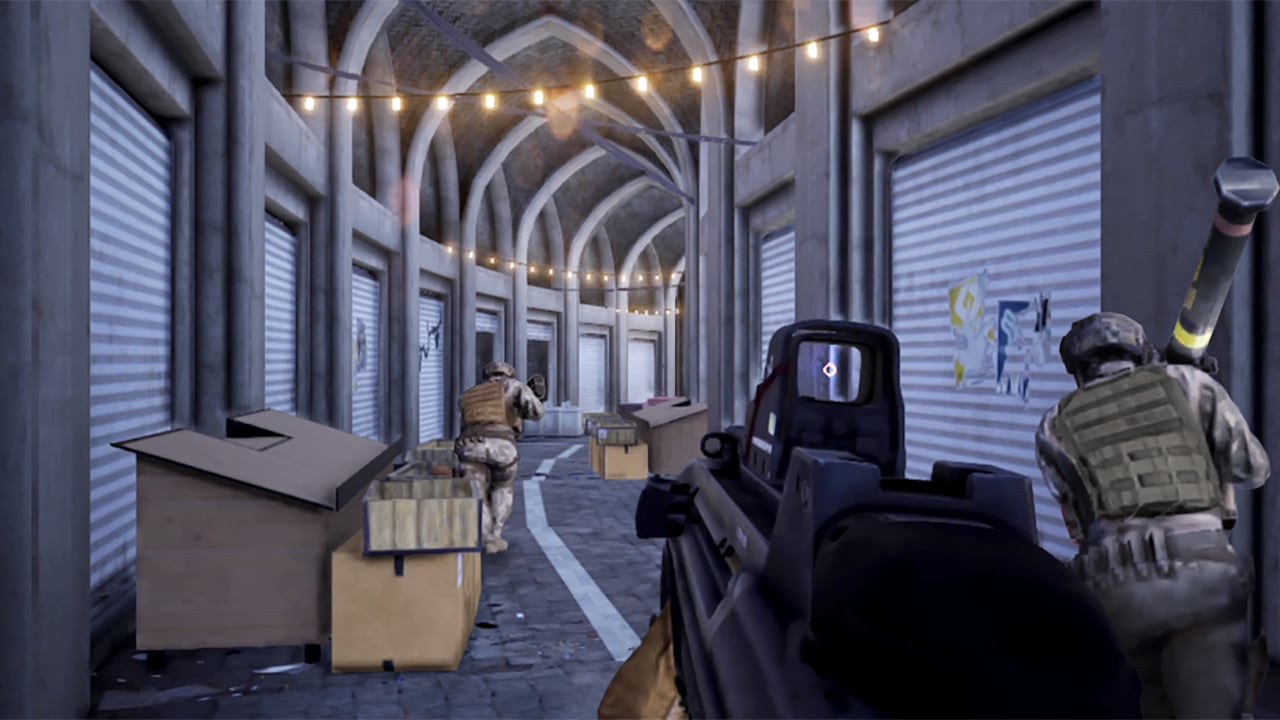 Battlefield Mobile appeared on the Google Play Store
A listing for Battlefield Mobile has appeared on the Google Play Store.
The list does not yet allow you to download the game, but gives full information about the game and its features.
According to the game description, Battlefield Mobile will feature full-scale battles, destructible environments, a range of game modes, and customizable classes with unique "hero" characters.
"You and your crew will push the assault on maps and modes that are both new and familiar to veteran players," the description reads.
"Build a bunch of authentic weapons and game-changing gadgets. Fight for the control of powerful vehicles like tanks and ATVs. Destroy the battlefield with full scale environmental destruction. Combat capabilities are always increasing and on a large scale, providing you with the ability to wage mass war.
"In all game modes, you'll experience the same wild situations and explosive shows that Battlefield is famous for. Whether it's passing a collapsing tower on your ATV, parachuting out of a building while firing a rocket launcher, or burying your enemies under the rubble of a building you've destroyed with your tank, every match is unforgettable.
Players can choose from Assault, Support, Medic, and Recon classes, then create their own custom gear from a selection of game modes including "multiplayer, objective and more".
"Find your personal playstyle and customize your soldier to maximize his abilities," the description reads. "Weapons, gadgets, skins and more can be customized and upgraded to match your class and progress.
"War heroes with unique narratives prepare for battle, each with their own mission. Learn their stories, immerse yourself in war, and stand out on the battlefield with the best customization yet.
DICE initially confirmed that a Battlefield mobile game was in development in April, but at the time it claimed the game was slated for 2022.
"Our vision has always been to bring Battlefield to more platforms," said DICE CEO Oskar Gabrielson at the time. "So after years of prototyping, I'm very happy to let you know that our friends at Industrial Toys, working closely with all of us here at DICE, are developing a brand new Battlefield game bringing all-out war to smartphones and tablets in 2022.
"Make no mistake, this is a standalone game. A completely different game from the one we create for console and PC, designed specifically for the mobile platform.
"It's built from the ground up by iToys to make Battlefield-on-the-go a reality and you can expect a full-fledged skill-based experience. This mobile game is now entering a testing period ahead of its launch next year, so expect more details to come.
Based on Gabrielson's comments, it looks like the game may launch in beta and may even smoothly launch in some countries before releasing properly as a full product.