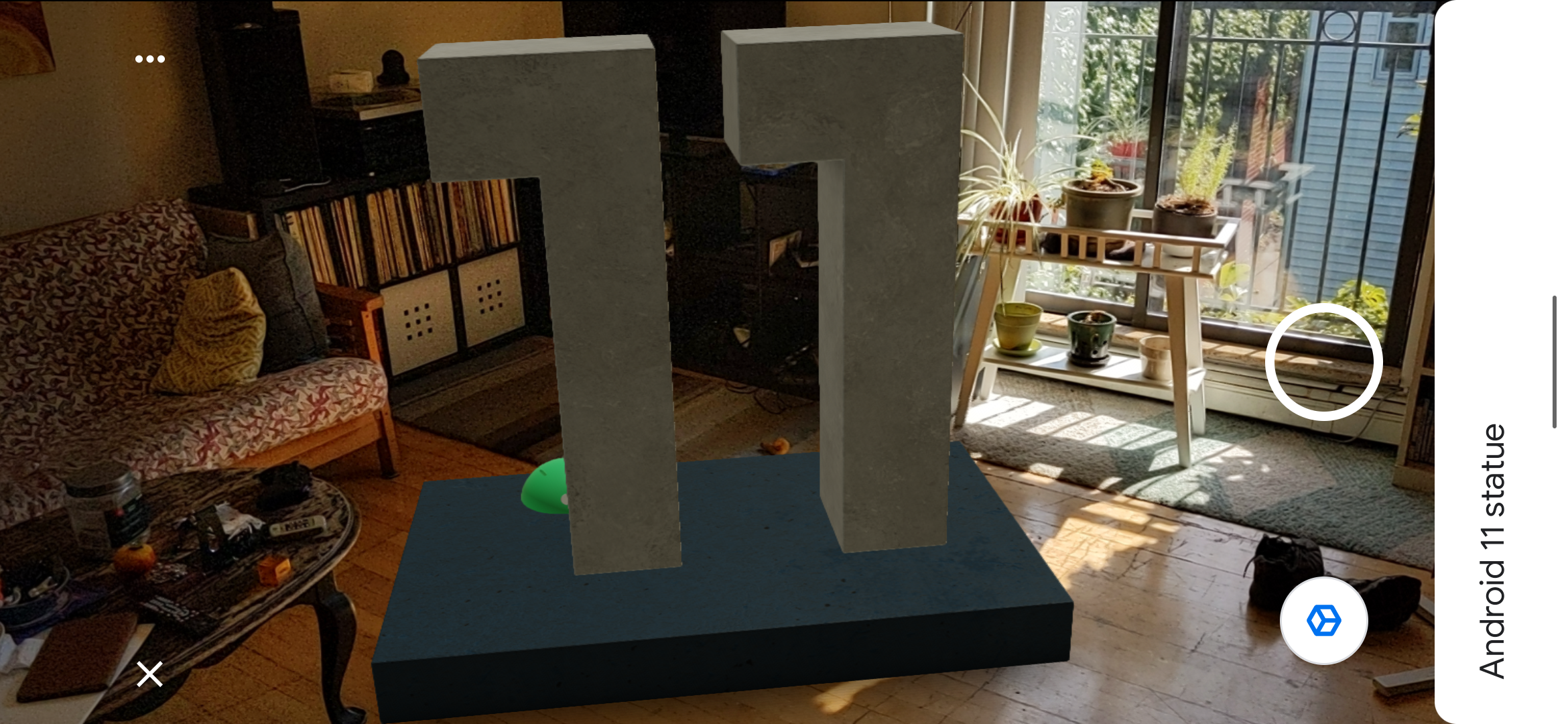 Annoy your living room with Google's Android 11 statue, now in AR
[ad_1]
Don't you miss when Android statues were really fun?
Every year, Google makes a statue for its latest version of Android shortly after its release. (Long ago, they were even fun.) This year the company is taking a socially distant turn, leveraging its recent focus on AR experiences to bring Android 11's boring statue to all of our homes.
It is also quite easy to verify. Just head to this link and press "view in 3d" on your android phone, and you will be taken to an interactive 3d view. From there, tap "Show in your space, tap some permission requests, and you can watch the statue up close and personally at home, thanks to augmented reality."
The statue is quite simple: Android 11 style figures in a dark granite or marble color, set on a blue rock texture base. The disembodied Android 11 bugdroid head pops out of random positions on the statue like a green mole with antennae.
There are a few Easter eggs, like a shallow engraving on the back of one of the 1 with a list of Android 11 features, and a recipe stuck to the back of the statue's base, inviting you to " Develop your own RVC, "a clear reference to the name" Red Velvet Cake "which is rumored to be linked to Android 11 when they had names based on the desert or the" savory treat ".
Google has been making really funny or interesting Android statues for a long time. Last year was basically this boring, sporting a disembodied bugdroid head stuffed with zero numbers from Android 10. At least we can all enjoy Android 11's mediocre new statue from the comfort of our own homes, but If you're looking for some fun in AR, Google has much more interesting things to check out.
Source: Google
Will Chrome 100 be the next Y2K? Not if Google can help it
Preventable Internet Madness Is Coming
Read more
About the Author
[ad_2]