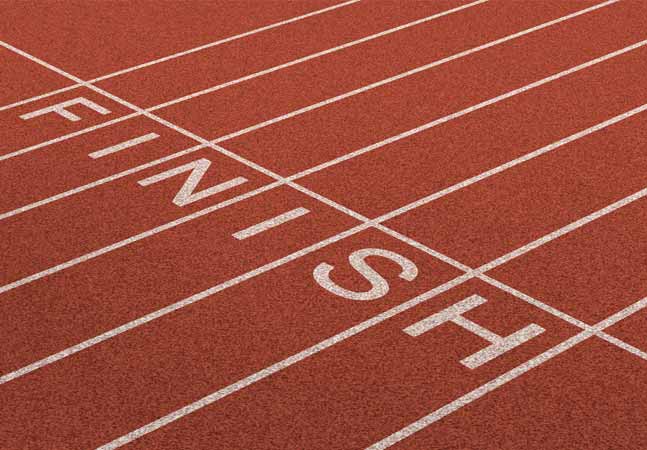 Android O and Android Studio 3.0 closer to launch – ADTmag
Android O, Android Studio 3.0 closer to launch
Google promised yesterday that the next version of its flagship Android mobile operating system – dubbed Android O for now – is "coming soon" by announcing the release of its latest Developer Preview 4.
Android Studio 3.0, the next release of the IDE, is also nearing completion with the release of Canary 8 to dev channels.
"This is the final preview before launching the official Android O platform to consumers later this summer," said Dave Burke. vice president of engineering, said in a blog post. "Take this opportunity to conclude your testing and release your updates soon, to provide users with a smooth transition to Android O."
Developer Preview 4 incorporates the latest final system behaviors, bug fixes, and optimizations, as well as the final APIs — at level 26 — already available from the previous preview, Burke said.
"Today we are releasing system images of the Developer Preview 4 device, along with stable Android Support Library 26.0.0," Burke said. "Incremental updates to the Android Emulator SDK, tools, and system images are on the way over the next few days."
Here is a list of some of the new Android O features, as described by Google:
Notification channels: Android O introduces notification channels to provide a unified system to help users manage notifications. When developers target Android O, they must implement one or more notification channels to display notifications to their users. If developers don't target Android O, their apps behave similarly to Android 7.0 when run on Android O devices.

[Click on image for larger view of an animated GIF.]

Android O notification dots (source: Google)

Adaptive icons: Android O introduces adaptive launcher icons, which can display a variety of shapes on different device models. For example, a launcher icon might display using a circular shape on one OEM device and display a circle on another device. Each device OEM provides a mask, which the system then uses to render all icons with the same shape. The new launcher icons are also used in shortcuts, the Settings app, sharing dialogs, and the overview screen.
Picture-in-picture mode: Android O allows Activities to launch in picture-in-picture (PIP) mode. PIP is a special type of multi-window mode mainly used for video playback. PIP mode is already available for Android TV; Android O makes the feature available on other Android devices.

[Click on image for larger view of an animated GIF.]

Picture in Picture Android O (source: Google)

Autofill frame: Users can save time filling out forms using autofill on their devices. Android O makes it easier to fill in forms, such as account and credit card forms, with the introduction of the autofill framework. The autofill framework handles communication between the application and an autofill service.
Android TV home screen: This allows users to easily find, preview and watch content provided by apps. Apps can publish one or more channels, and users can control which channels appear on the home screen. Users will be able to start creating channels using the new TvProvider Support Library APIs.
Smart text selection: In Android O, Google applies on-device machine learning to copy/paste, to allow Android to recognize entities such as addresses, URLs, phone numbers, and email addresses. This improves the copy/paste experience by selecting the entire entity and displaying the correct apps to perform an action based on the entity type.
Tensor Flow: As Android continues to take advantage of machine learning to improve user experience, Google wants its developer partners to be able to do the same. Today, the company shared a first look at TensorFlow Lite, an upcoming project based on TensorFlow, Google's open-source machine learning library.
Although these features have been announced for months, much of the recent news in the Android ecosystem has focused on the addition of Kotlin as a premier programming language for building Android apps, alongside Java.
After announcing first-class Kotlin support in May, Android O's core engineering team took part in an "Ask Us Anything" Reddit event last week, where they revealed they already use and love Kotlin. in their Android Studio development.
This flagship IDE is also progressing towards its next release, as Google announced on Monday that Android Studio 3.0 Canary 8 is now available.
The release mainly fixes several issues related to layout issues and other minor issues.
"Our main goal at this point is to stabilize Android Studio 3.0 at a beta-quality release," the company said. "Please continue to provide feedback by clicking Help > Submit Feedback."
In the Android O post, Burke said, "When you're ready to build for Android O, we recommend updating to the latest version of Android Studio 3.0, available for download on the Canary channel. Improved app performance profiling, Kotlin programming language support and Gradle build optimizations, Android Studio 3.0 makes development easier with instant apps, XML fonts, downloadable fonts and adaptive icons.
Developers who have not yet obtained Android O Developer Preview 4 can do the following, Google said:
Just visit android.com/beta and activate your eligible phone or tablet. As always, you can also download and flash this update manually. O Developer Preview is available for Pixel, Pixel XL, Pixel C, Nexus 5X, Nexus 6P, Nexus Player and Android Emulator. Registered devices will be automatically updated when we release the official version of Android O.
Oh yeah: the last buzz is that O stands for rolled oats.