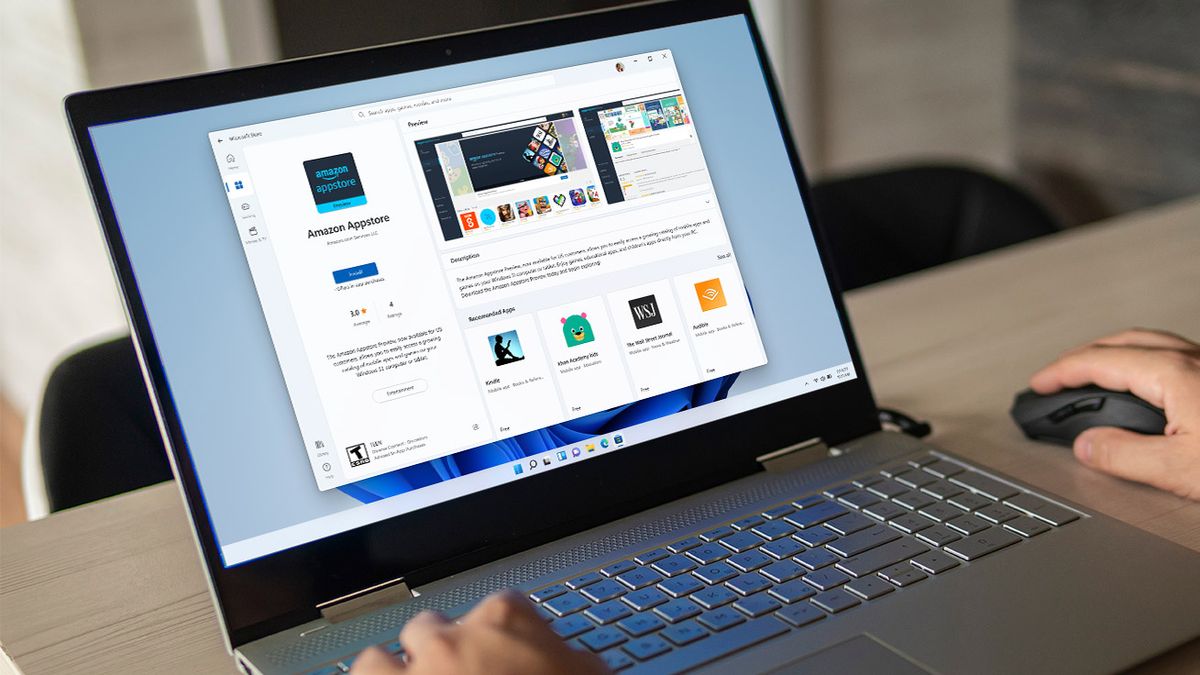 Android app support in Windows 11 comes with some nasty surprises
One of Windows 11's most exciting new features is its ability to run Android apps, but Microsoft has revealed a few requirements that may dampen user enthusiasm.
According to Microsoft's new FAQ for the feature, if you want Android apps to run on your PC, you'll need to meet certain requirements to do so.
So you'll need a device that's running Windows 11 version 21H2 or later, which is the version that introduces the new feature.
You will also need an SSD drive and a modern x64 or ARM64 processor. While these requirements aren't too bad and most Windows 11 users have them, things get a bit trickier then.
Microsoft says you need at least 8GB of RAM, but 16GB is recommended. That 16GB recommendation is quite surprising for a feature we wouldn't have thought too demanding (these are apps meant to work on smartphones, after all).
However, the minimum setting of 8GB means that people running Windows 11 on devices with 4GB of RAM – which is technically possible – won't be able to use this feature. So the low-powered, older, or embedded devices that may have benefited the most from getting Android apps will be left out.
You will also need to enable the virtual machine's platform, which is a setting available in the Windows 11 Control Panel.
There is also one last requirement that may annoy people. As we've previously reported, Windows 11 uses the Amazon Store for Android apps, rather than Google's own Play Store.
This means you don't get the vast collection of apps that you'll find in the Play Store. You also cannot use Play Store credit to purchase apps, and any apps or games you have purchased on your Android devices through the Play Store will need to be redeemed.
You will also need an Amazon account. While many people probably already have one, due to the popularity of the online store, there will be many people who don't want an Amazon account for various reasons. Having to sign up for another account that you don't want to ask too much of may be.
---
Analysis: Does it kill the hype of Android apps in Windows 11?
Are these requirements enough to kill some people's enthusiasm for getting Android apps in Windows 11? While the potential of having thousands of apps instantly available in Windows 11, which can be installed through the Microsoft Store like other Windows 11 apps, remains exciting, we have to admit that our hype has died down a bit.
The 8GB RAM requirement, for example, means hopes of turning an older, less powerful Windows 11 device into an Android tablet are now less likely.
Microsoft's decision to opt for the Amazon Appstore also continues to baffle and annoy. Many of us will have a large library of Android apps installed on our devices, and the thought that we'll have to pay again for certain apps and games because we bought them through Google Play instantly puts a damper on things.
If you want to try Android apps in Windows 11, you can download Windows 11 KB5010414 update, which is an optional update that adds a first look at how Android apps will be integrated into the operating system. At this time, this feature is only available in the United States.
Via Windows Latest